Welcome to Gimat Volunteer Network

About Us


Gimat Volunteer Network is a non-profit developmetntal organisation, is and shall always remain social, humanitarian and civic organisation. It seeks to eliminate poverty from rural communities and as well as develop the youth, foster international understanding, good will and peace through a world fellowship of cultural exchange and voluntary work. GVN invites people from all walks of live to offer their services to needed communities and schools.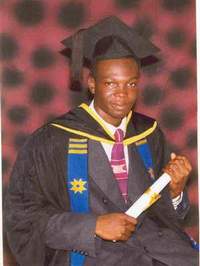 HOW GVN WAS FOUNDED
GVN was founded by Martin Kwesi Asamoah in 2000, this organisation came to existence because of his willingless to eradicate the hardship that some students and communities are passing through.
OUR VISION
The vision of GVN is to use voluntary work and cultural exchange programs to help poor communities and societies solve their basic problems.
OUR MISSION.
Our mission is to make sure that people no matter their cultutral, ethnic or racial background live together in perfect harmmony for the common good of mankind and also share resources, knowledge and wealth.
Martin Kwesi Asamoah
The founder and Executive Director GVN Ghana, Coordinator-The Love Foundation USA, Ghana Rep. Internship UK, WANGO Affiliate Member,Partner ICA Netherlands, GAP Sports abroad UK, Project co-ordinator kidsworldwide.
THE OBJECTIVES OF GVN
. To Promote Intercultural exchange and voluntary work.
. To promote Poverty reduction programs
.To help Youth and children develop their inborn talents.
.To support educational development programs.
. To fight agains HIV/AIDS .
.To promote sustainable agricultural development programs
.To promote health related programs
WELCOMING VOLUNTEERS FROM ALL OVER THE WORLD
This is a great task in this part of the world. African countries, especially West African has been relegated to the background because of our underdevelopment,we therefore welcome volunteers who are into our kind of project to come to our aid.
Gimat Volunteer Network is located in Ghana. Ghana is a beautiful country which is located in the Western part of Africa. The country is full of forest, mountains, rivers, and the biggest manmade lake in the world is found in Ghana. The people are hospitable, caring, and ready to offer their support to volunteers. Volunteers will enjoy a home stay with a Ghanaian host family and also have the opportunity to learn a local language, drumming and dancing, palying football with local teams,and also go for cruising we also use these activities to educate people on social vices and AIDS prevention programs.

gimat2@yahoo.com
PLEASE VISIT THE OTHER PAGES BY LOCATING THE PAGES AT THE LEFT TOP CORNER OF THIS PAGE.
AT THIS PLACE YOU CAN GET MORE INFORMATION ABOUT PROGRAMS, COST AND OTHER IMPORTANT INFORMATION AT THE CATALOGUE PAGE, CUSTOMS PAGE, PHOTO PAGE AND THE GUEST PAGE.
I HOPE YOU WIL DO SO BY VISITING THESE PAGES.
THANK YOU.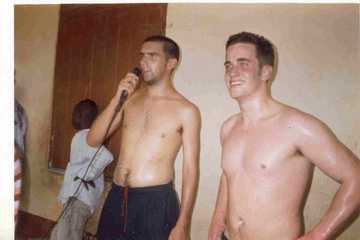 VISIT THE OTHER PAGES AT THE LEFT TOP CORNER FOR MORE INFORMATION
.
volunet2002@yahoo.com